Gold Standard DAT/OAT Quantitative Reasoning (QR/Math) and Reading Comprehension (RC)
DAT/OAT QR & RC Table of Contents
Exam Summary
Preface
Table of Contents for Quantitative Reasoning:

Fundamentals of the DAT Quantitative Reasoning

Numbers and Operations
Scientific Measurement
Algebra
Geometry
Trigonometry
Probability and Statistics
Applied Mathematics

Appendix A: DAT Math Review
Solutions
Table of Contents for Reading Comprehension:

The Structure of the Reading Comprehension Section

Improving You Reading Comprehension Skills for the DAT

DAT Reading Comprehension Strategies
RC Mini Test 1
RC Mini Test 2
RC Mini Test 3
Gold Standard DAT RC Practice Test

Answer Key and Explanations
DAT Quantitative Reasoning Test Content
(40 questions)
1. Mathematical Problems:

Algebra (equations and expressions, inequalities, exponential notation, absolute value, ratios and proportions, and graphical analysis); Numeric calculations (fractions and decimals, percentages, approximations, and scientific notation); Conversions (temperature, time, weight, and distance); Probability and Statistics; Geometry; and Trigonometry

2. Applied Mathematics (Word) Problems:

A basic four-function calculator is available on the computer screen in the QRT section.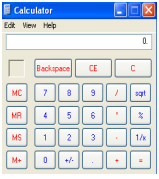 DAT Reading Comprehension Test Content
(50 questions)
The Reading Comprehension Test contains three reading passages on various scientific topics. Prior understanding of the science topics is not a prerequisite to answering the test items. The reading passages require the ability to read, comprehend, and thoroughly analyze basic scientific information.