OAT Prep with the
Best OAT Books

and Noteboard!
The 2022-2023 OAT Prep Masters Series Can Open the Door to Optometry!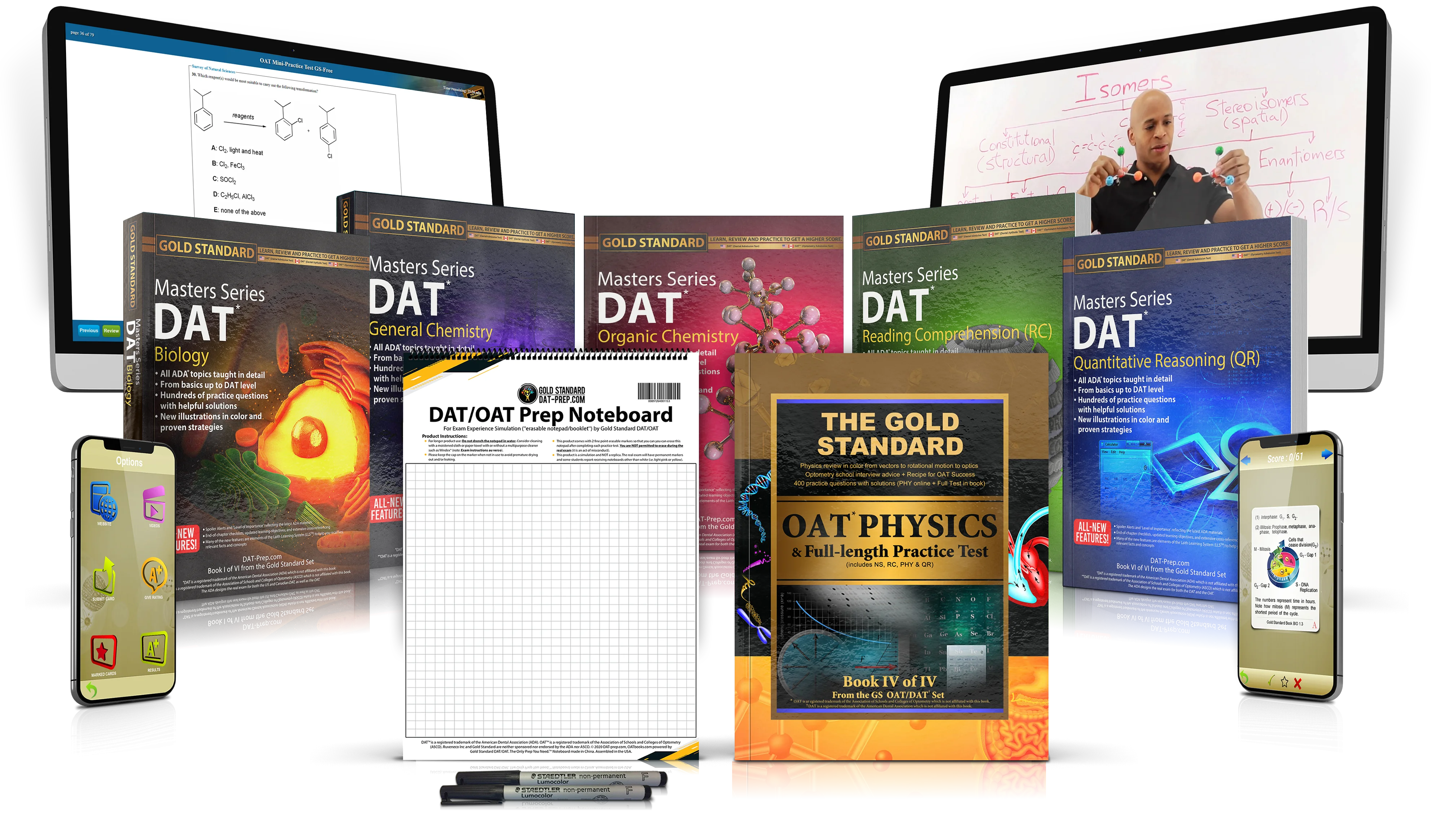 Masters Series OAT books provide complete OAT preparation. Learn all relevant exam content and Gold Standard strategies, includes thousands of OAT practice questions with helpful explanations, and over 2000 pages in color.
Options include
paperback books or eBooks

with instant online access.

The OAT (Optometry Admission Test) is a computer-based exam held year round at Prometric test centers nationwide to assist in the admissions of students to schools of optometry. The exam experience is almost 5 hours long and will test you in the Natural Sciences, English reading, Physics, and high school math. The OAT is required by all schools and colleges of optometry in the US, as well as the University of Waterloo in Canada.
Here is what you need to know about OAT prep and related books
To understand our OAT Books website and your best OAT prep, it is important that you understand the relationship between the OAT Test and the DAT Test, and between ASCO (Association of Schools and Colleges of Optometry) and the ADA (American Dental Association). The ADA develops the questions for the DAT (Dental Admission Test) and, as approved by ASCO, for the OAT (Optometry Admission Test) as well. OAT test preparation is identical to DAT preparation for all topics except that Physics is unique to the OAT exam and PAT is unique to the DAT exam. Thus both tests cover the identical content and question-types in the Natural Sciences (Biology, General and Organic Chemistry), as well as Reading Comprehension (RC) and the math-based section Quantitative Reasoning (QR). We have assembled the best OAT review and preparation materials (books, OAT practice tests and videos) to help improve the success rate of our students. You will soon see why The Gold Standard has been called . . .
The Only Prep You Need™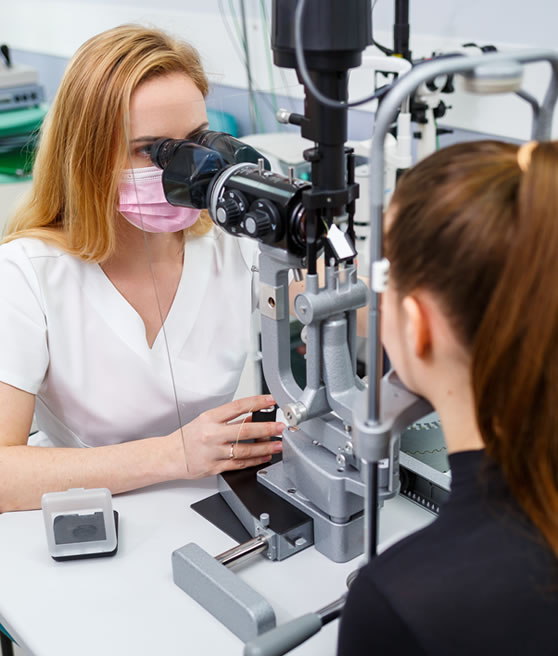 2022-2023 OAT BOOKS: PREPARATION FROM BASIC CONCEPTS TO
OAT-LEVEL SKILLS
Why is the Masters Series the best OAT test prep? All official exam topics are taught clearly, Chapter Checklists, Need for Speed exercises, as well as the all-new Spoiler Alerts: Cross-references to real, retired OAT exam questions. Purchase any OAT/DAT Masters Series paperback book(s) and you will receive free online access to the eBook(s) while you await shipment. Get on the road to optometry school today!
OAT Physics
& Full-length Practice Test
$30
OAT/DAT Masters Series
Biology
$44.95 $49.95
Online eBook access for 6 months
PRICE: $24.95
OAT/DAT Masters Series General Chemistry
$44.95 $49.95
Online eBook access for 6 months
PRICE: $24.95
OAT/DAT Masters Series Organic Chemistry
$44.95 $49.95
Online eBook access for 6 months
PRICE: $24.95
OAT/DAT Masters Series Reading Comprehension (RC)
$19.99
Online eBook access for 6 months
PRICE: $9.99
OAT/DAT Masters Series Quantitative Reasoning (QR)
$29.99
Online eBook access for 6 months
PRICE: $14.95
Free OAT Practice Test
Free
2 OAT Practice Tests
$60 AND ACCESS TO GS-1 AND GS-2